Are Your Ideas Killing Your Business?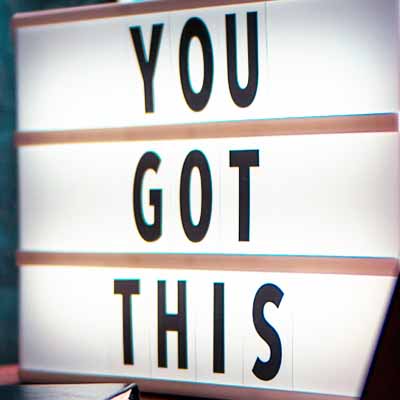 Hey beautiful
Being highly creative is a gift — you don't get bored and you love being alone because you can easily create worlds in your mind.
But it's also a bit of a curse.
Especially when it comes to business.
You have a fantastic idea, flesh it out, start working on it (all the exciting bits) and then…
Noooooo…
Your brain tells you "Here's a better idea".
You look at the shiny new idea and agree with your brain. "Oh yes, that's a fantastic idea. What was I thinking before with that mediocre idea? This is much more me."
You start fleshing out this newer, better idea and you are just about to go into sales mode when…
IT HAPPENS AGAIN.
And again.
To the point of exhaustion.
To the point of making no money.
To the point of thinking you are a failure and not cut out for the business world.
But you're not a failure, you are just preventing your own success by not following your process to the end.
Staying in creation mode means you are able to tell the world "I'm building a business".
Because if you never go into sales mode, you can never fail at sales.
But you will fail at business. Without making sales, you have no business, you just have a vanity project.
And that won't pay your bills, see your kids through college or buy that nice house in the country you've favourited on Rightmove.
So how do creative people like you move beyond infinite creation and into sales?
First, you decide on what you want to earn in the coming year. You take away tax, product costs, advertising costs and business costs, and you look at the few pennies left.
Usually your first guess isn't enough.
So you do it again, and you find a Net Income figure that can at least pay your way so you can go "BYE BOSS" — ASAP.
Then you do clever things to figure out the retail price of your product and then you take your Net Income and divide it by that figure. This gives you the amount of people you need to buy your Special Thing.
Now, you do something very important.
You remove the world "sales" from your vocabulary. Creative people like us detest that word.
Instead we say Magic Glitterball Transformation Delivery System… because when someone buys something you've created and it helps them transform in some way, you've used your MGTDS to make it happen.
So you figure out what MGTDS you want to use… and there are loads so you can do the one that tickles your fancy. My business clients love 5 day challenges, webinars, clarity calls, money off promotions and more. Try them all, see which one you love the most and then…
SCALE
Not a fish scale though.
We love fish and want them to remain intact and swimming.
I mean scale your business.
IT'S ESSENTIAL TO STAY OUT OF CREATION MODE — you already have a product and creation mode is financial death to creative people like us.
Let's say you have a Signature Club (I ADORE SIGNATURE CLUBS).
You can't launch it over and over again without a break because no one will have a reason to buy there and then. "Tomorrow" is the kiss of death for your MGTDS.
You need to find NEW ways to sell the same thing with live launches. Here are some ideas:
Your club with a VIP kick start coaching upgrade
A home study version of your club with a VIP upgrade into your club plus a special get started coaching call
A live training group or mastermind with your club as a fast action bonus plus a VIP upgrade for 1-1 coaching
All these offers are different, so you can launch with confidence three times in a year, not just once.
But can you also see what all these offers have in common?
VIP UPGRADES — The land of gold and diamonds. Or at least the land of paying bills on time…
You can literally sell your signature club for $997, $1497 or whatever you think it's worth, and you can offer 1-1 coaching from $500 or $10,000+ as a VIP upgrade.
And the weird, surprising, scary to creatives thing is — people will buy them.
If you have enough of a presence, experience, good will etc — people will want that direct contact with you and they'll pay a premium for it.
So I'm giving you some homework…
Do everything I've mentioned above, and plan 3 different launches that all include your signature club (or the product you've been busy creating), but presented differently, like my example. Add on those VIP upgrades, in varying amounts to see what your market can stand, and launch using your favourite way three times this year.
When you hit your goals, you can buy me a durian.
Also when you have perfected your MGTDS you can put your best converting strategy on Evergreen, then kick back and relax while the orders come in. (I made over $100,000 selling my business club like this one summer. I was literally at the beach listening to my phone ping with those juicy orders in time to the waves).
Right… get going… people need your stuff now…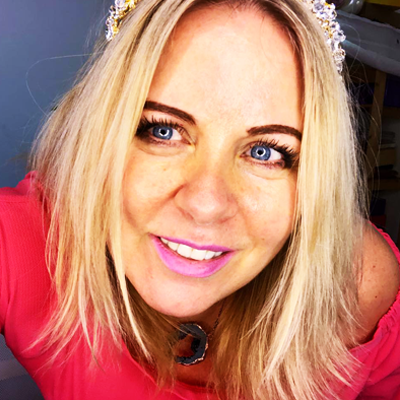 Bliss U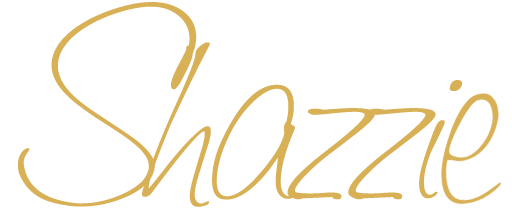 Your $20 Million Business Mentor
PS: Want to join my business clients and bring your Vision Of Love to the world? Go here to find out how!
https://shazzie.com/wp-content/uploads/2019/09/yougotthis.jpg
400
400
Shazzle
https://shazzie.com/wp-content/uploads/2022/06/shazzie-sig-gold-header-1.png
Shazzle
2020-03-10 21:21:15
2023-03-06 15:31:57
Are Your Ideas Killing Your Business?