Hey you;-) If you want to build your ethical business, you're in exactly the right place!
I'm Shazzie, Business Mentor to coaches, healers and health freaks… as well as Sky TV Presenter and Author of five books, million download app author, and $20M founder of Europe's largest superfood business.
I'm also mummy to my beautiful Evie (born 2004). We live with our doggie in our luxury bespoke eco-home in Sussex, UK. I bought my dream home as a single mum in 2008, and when I sold my business I paid off my mortgage. What a dream.
Yes, I have a Jacuzzi in my bedroom, a disco spring water steam room and a fabulous mirrored and crystal chandelier kitchen. What can I say? I'm a hippy who loves luxury…
FREE! Complete Business Planning Training: Value $597
Ready To Build Your Business With Certainty?
I want to let you know how I got to this point, because believe me, my life wasn't always this wonderful.
I was born in Yorkshire, UK in 1969, moved to Cambridgeshire as a kiddie, and then moved around lots more until I settled here.
I trained as a graphic designer in the early nineties (hence my obsession with day glo clothes) and was one of the world's first web, GUI and touch screen designers. I travelled the world and lived the life of my dreams.
But I wasn't happy. Something was missing and I felt deeply unfulfilled — I realised I wasn't living my purpose. Eventually it hurt too much, so I made some radical changes to my life.
I cleaned up my diet and moved to Spain for a couple of years to decompress.  Then I unwittingly changed the world with multiple revolutions.
I am the hostess of a TV series on Sky (Raw Kitchen). Over 35 million people watched the pilot alone.
The revolution will sometimes be televised
My passion for mega healthy food is well known throughout the world.
Before I had my girl, I travelled the globe giving lectures and food demonstrations. I even presented to a packed house in Dubai's prestigious hotel Burj Al Arab.
But the best part of my career was when I was commissioned to write and present my TV show Raw Kitchen. The pilot raked in over 35 million viewers throughout Europe, and so the production company were forced to make the whole series!
It's still being broadcast today.
I'm the woman behind raw chocolate, the superfood explosion and making raw food sexy.
Having started a blog (one of the world's first blogs) in 2000, I found myself with millions of readers, a fledgling business, viral videos and a very steep learning curve.
In 2004, me and my good friend David Wolfe (the one with the crazy hair) were instructed by The Cacao Gods to write a book called Naked Chocolate. We published the worlds first raw chocolate recipes and introduced previously unknown superfoods.
Our book changed the world.
Nobody even used the word cacao (the proper word for chocolate)  in the western world before we introduced it in our book, workshops, cacao products and lectures.
You never know where your passion will lead you — always stay open.
My business soon grew to be the largest of its kind in Europe. In just twelve short years, my passion and creativity made all this happen: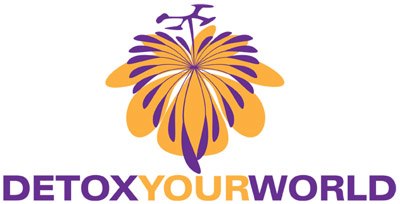 I wrote five books: Detox Delights, Detox Your World, Naked Chocolate with David Wolfe, Ecstatic Beings and Evie's Kitchen.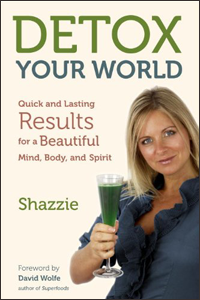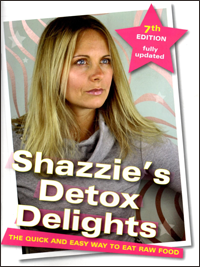 I created the UK's first ever range of raw organic chocolates.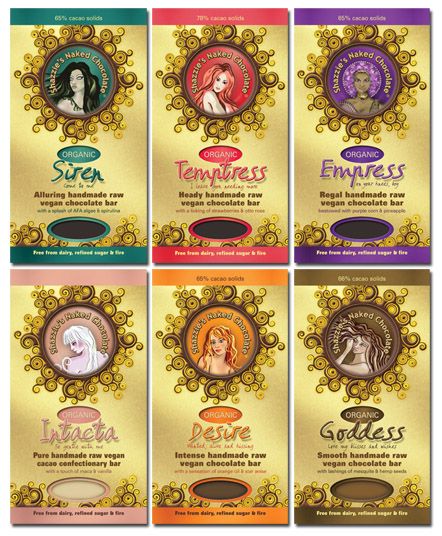 I became one of iTune's most downloaded meditation authors (Sleep Easily Meditation, over a million downloads).
We all know
…that a good night's sleep is essential for your health and wellbeing, but I don't want you to have to resort to dangerous pills when you can't sleep.
That's why I created this gift for you.
Over a million people use it to go to sleep every night, and now so can you.
This means that every year it gets about 365,000,000 listens.
It's over ten years old now and is still going strong, so it's been listened to about 36,500,000,000 times!
Go me putting Big Pharma on a back foot and helping so many people sleep without medication 👏👏👏👏👏👏👏👏👏
I published a groundbreaking quarterly magazine called Passion that was posted to thousands of homes throughout Europe.
My writers are all now household superstar names, such as Juicemaster Jason Vale, AgeHacker Star Khechara, Miss Eco Glam Anna Victoria Rodgers, Artist Victoria Leith, ITV's Eat Shop Save Dale Pinnock, Raw Chef Russell James and BBC's Janey Lee Grace.
I created several online courses that now live inside my life mastery club.
Shazzie's VIP Room
In 2009 I created an online life mastery club called Shazzie's VIP Room. It has thousands of raw food, natural living and life mastery resources in there.
Today, it's a legacy product, and there is no active "club" part, but the content is forever timeless and priceless.
If you are looking for all my online courses, such as New 2 Raw, Academy Of Raw Food, Shazzie Speaks and Divinity In A Box, then you'll find them all inside Shazzie's VIP Room. You can't get them anywhere else now.
I'll never be short for money again in my life
All because I just followed my passion.
I didn't let becoming a homeless single mummy and many other personal dramas stop me. In fact I just kept focusing on what I loved to do and now I reap the rewards daily.
Once I'd established my business, I reduced my working hours to about ten a week. I'm a master at helping you to shrink your effort and grow your income.
In 2012 I sold my business, paid off the mortgage on my gorgeous bespoke home and kicked back and relaxed into early retirement, aged just 43.
I have to stress that I did this without the support of a man, trust fund or savings. If you have those things, I'm happy for you, but if you don't have them, please don't think this lifestyle is impossible for you. I made all this happen because I had a Vision Of Love that I needed to bring to the world.
Even if that meant rubbing tropical fruit all over my body in one of Youtube's first viral videos. (Yes I did, and I'm not sorry!) Unfortunately YouTube deleted it because some people don't have a sense of humour…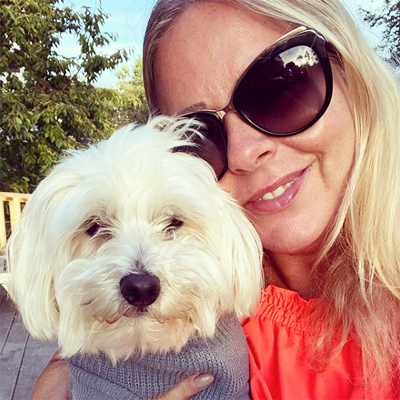 In 2014 my new business Grow Your First Million was born
In 2016 I founded my business mastery club, called Grow Your First Million Members Club. It opens just once a year and I only let 50 people in at a time. To see if it's right for you, watch this now.
And in 2021 I started my revolutionary live training club for healers, coaches and health freaks, called Pure Minds. To see if you belong with us, start here.
This is all I do now: serve my 1-1 mentoring clients and my club clients.
I teach six different business models and the best ways to sell them, as I have extensive experience in all of these for over twenty one years: Coaching, Masterminds, VIP days, Retail, Events & Retreats, and my amazing eternal money spinning Signature Club. No other online business coach can teach all these with confidence, because they just don't have the experience.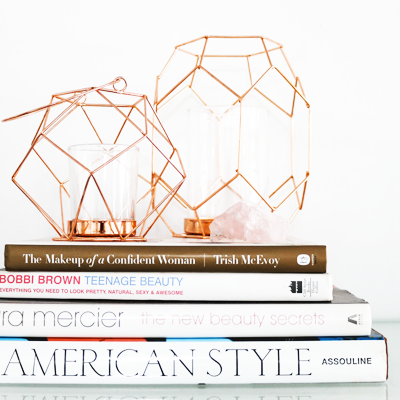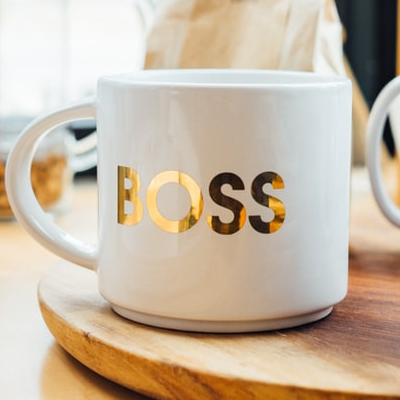 When I started helping people in their businesses I wanted their success to be as great as mine was. And it is…
LP enrols 200 new students in a day.
ER completes his million dollar launch.
AK creates his deep personal transformation system.
ED is helping new mums get their mojo back!
RV's products are featured at the Academy Awards.
SN has a $30m turnover and declared that she learned more with me in a day than she has in ten years.
And it goes on. As we work together we uncover and deliver more incredible business gifts and personal achievement desires.
I know right now it's hard to imagine anything more than you already have. I NEVER imagined my life could be like this. EVER. I thought I'd end up working in a fish and chip shop, because I didn't know people like me could live a life like this.
But I do, and you can too, when you discover that you LOVE something bigger than yourself.
And to get you started, here's a very special gift for you!
I look forward to seeing how your life changes….
Bliss U
PS: I want you to know you're in good company, so here are some glowing testimonials…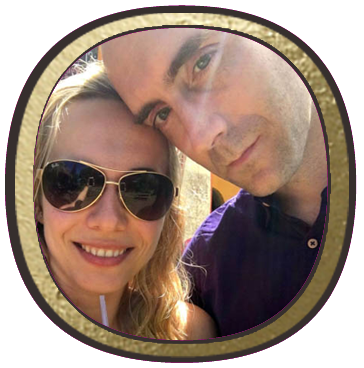 "I'm convinced that, without Shazzie's mentorship, I wouldn't even have a business that turns over more than a million a year, doing what I love: Empowering people to have amazing health and energy…
On behalf of myself, and all the people who've thanked me over the years for the life transforming results they've had with their Health: Thank You Shazzie. I literally couldn't have done it without you…"
Elwin Robinson
Master Herbalist
"I've been in business for nearly 30 years now.
I've had so many business advisors, mentors and coaches and I can honestly say I've never had a mentor like Shazzie.
She gives so much content, love and support into everybody's business and she just wants us all to succeed.
I can't even begin to explain what it's done for my life and my business."
Marneta Viegas
Relax Kids Founder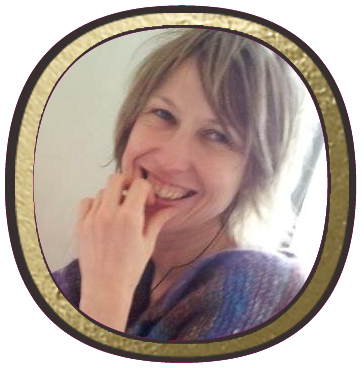 "With Shazzie's belief and never-ending support my business has continued to grow strongly using her advice.
At a time when others are closing their doors due to lack of work, I've experienced one of the best months and years I've ever had in business. I'm now at full capacity, so have started to create new passive revenue streams to help even more clients."
Debbie Walker
Naturopath, Passport To Change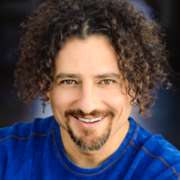 "Shazzie presents us with tools (not rules) with which to transform our outlook on life. Shazzie's heightened level of "honesty and realness" is a part of the special energy she brings into the world."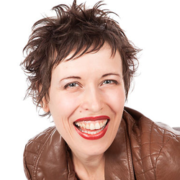 "Working with Shazzie has been one of the best decisions I've ever taken for my business! It's a heartfelt experience. Shazzie is clearly very knowledgeable and incredibly generous in sharing this knowledge."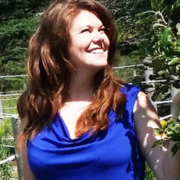 "As a business mentor, Shazzie had this uncanny ability to unearth and open the "stuff" that had been holding me back, both personally and in my business. I was "stuck" on how to implement my ideas properly and in an orderly fashion that would best suit my clients while still making money."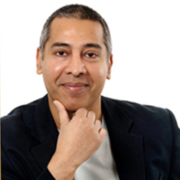 "I feel reassurance knowing Shazzie is the real deal. She's made her fortune and is teaching me how to build the path to mine. Awesome!"