10 weight loss tips for busy mothers
How to lose weight while still having a life
They say time is on your side but you can't seem to grasp it. Just how do you lose weight when you are super busy mother tasking?
1. Use the power of the minute for weight loss!
You have twenty four hours in the day but it's sometimes hard to find a block of sixty minutes to go the gym, power walk, horse-ride, hoop or kick-box when you're caring for your brood. Do not fear! The power of the minute is here! It takes a minute to drop down and do twenty sit-ups, and 20 press-ups. Do the plank every day for one minute. Run up and down the stairs for a minute. Dance like a whirling dervish for a minute. Short bursts of intense activity are sure fire ways to tone up and lose weight! One minute is all it takes. And we all can take just one minute!
2. Get your smoothie on! This is liquid weight loss.
Remember the days when roast dinners took about eight hours to prepare and cook (and then eat in about ten minutes!)? Make a big green power smoothie in the morning (it can take one minute!) Save time by making enough for breakfast AND lunch. Serve with a large green leafy salad, sun-dried tomatoes, crispy red onion, flax crackers and avocado. This is fast food at its finest. Fancy that!
3. Eat with your children — just don't EAT your children!
Ok, what I really mean is don't polish off what they leave on their plates! Eat your dinner  — let them eat theirs. Then you won't have to spend more time exercising to burn off that extra fuel 😉 And if there are left-overs, don't eat them and don't throw them away. Let them be part of the next meal which means even less preparation later on! Part of mother-tasking is being efficient, looking ahead and sometimes, just sometimes… plate power!
4. Eat chocolate daily for weight loss
That's right, eat it every day if you like! But make sure it's dairy, sugar, wheat, heat and cruelty-free and eat a portion that will fit in the palm of your hand. Enjoy every bite — savour the unique taste and melting sensation on your tongue. Real chocolate can curb your appetite — it doesn't leave you wanting more unlike the milky sugary varieties of mocklate you may have been used to over-eating in the past. Women who spend their time eating a little of what they fancy each day feel good about themselves. FACT!
5. Take five!
Everyone needs at least five minutes in the morning to themselves — to gather their thoughts, to plan their day, to give themselves a pep-talk and to visualise! What are you going to feed yourself today and what will you say 'No thanks!' to? Those five minutes of inner-planning will enable your day to unfold with ease and for you to sail through, eating the right foods while being a very busy person!
6. Be prepared!
Going to the park with your little ones? On a play-date? Shopping in town? When hunger strikes, if you're not prepared then you will find yourself reaching for the snack that is not going to help you with your weight-loss goals. Get used to taking a lovely Bento Box around with you or a mini cool-bag. Pack it full of crunchy, raw veggies and fruits, a small handful of your favourite nuts and perhaps a piece of chocolate and a carton of coconut water. You will save time in the long-run AND you'll be slimmer before you can say 'dates are nature's candy'!
7. Carry on walking
If your babe is still little enough to be snuggled in a sling, then no need to plan extra time for exercise — off you trundle for an hour's walk with baby strapped on! You'll build up a sweat in no time and the fresh air will work up an appetite for your next meal! If your child is too old for such carry-ons, then play your favourite CD (that ages me, doesn't it! You can play a generic MP3 player mix!) and dance with them for 45 minutes! They will love it, you'll get fit and it may also count as Physical Education if you're home-schooling 😉
8. Women in the field
Get your buddies together — women with children, women without, women with slings, women with buggies… go to the nearest park and start jogging! Stretch up high, bend down low. Do 50 star-jumps! Run to the tall tree in the middle of the park and back again five times. Take it in turns to watch the children or let them trundle along with you. Play-date? Check! Time for personal fitness? Check! Hanging out time with friends? Check! Do this three times a week and you'll soon feel your clothes get baggier!
9. Water yourself to weight loss, lovely flower!
Don't forget to do this every day. Drink water! Lots of it! Keep hydrated and drink before meals, not during so as to not cause bloating and interfere with the digestive process. Frequent watering will help you feel great, keep you regular and help you shift those pounds. Include herbal infusions and coconut waters, nut mylks and special teas. Don't waste time searching for water fountains… get a flask or a BPA-free bottle and keep these in your bag at all times. And then you'll be able to count it as weight-bearing exercise too! (at least until you've drank it all!)
10. Sleep early, rise early
If you're someone who prefers to have a good hour on her own to do some hardcore (or gentle) running, yoga, dancing, skipping or kayaking, and you have someone else around to help, go to bed an hour or two earlier  — and get up at the crack of dawn and off you go! If you don't at present have a lovely person who shares your life then get a (really good) friend or relative to sleep over twice a week so that you can creep off to get your hour in whilst they sleep 'on-call' just in case there is an awakening in the household!
We're all busy creatures these days but the key to getting fit and losing weight is looking at the ways you can fit it all in with what you're already doing. The other key is support — lots of it. So don't be afraid to ask for help or to skill-swap in exchange for precious time!
Bliss U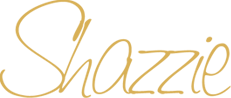 PS: Did you know that all my raw food courses, over 500 raw food recipes and over $3,500 worth of other life mastery training is all now in Shazzie's VIP Room? Take a FREE trial and feel my love!
0
0
Doxtor
https://shazzie.com/wp-content/uploads/2022/06/shazzie-sig-gold-header-1.png
Doxtor
2012-03-27 07:30:16
2018-02-02 22:21:17
10 weight loss tips for busy mothers