Raw food recipe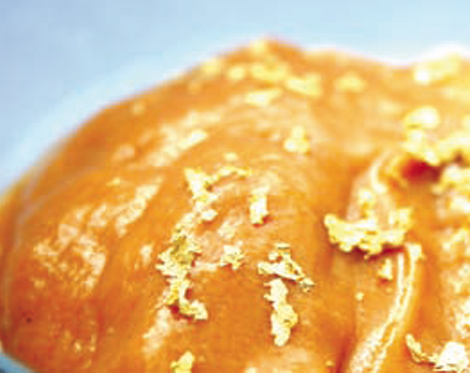 Sunshiney day
A lovely pudding to bring even more light into your life because you can never have too much.
Serves two. Keeps for three days when refrigerated in a sealed container.
1 banana
1 papaya
10g coconut butter
20g maca powder
5mm slice of ginger
1/2 teaspoon lemon peel
1 capsule of digestive enzymes
1 capsule of nopal cactus powder
⅟8 teaspoon etherium gold powder
Gold flakes to sprinkle when you want to go too far
Peel the banana. Peel and deseed the papaya. Blend everything until very smooth in a high-speed blender. Sprinkle the gold flakes on top and serve in bowls.
Bliss U

PS: If you love raw food recipes, then I'm inviting you to take a FREE TRIAL of my life mastery club… inside there are over 500 raw food recipes! Just sign up here and take the tour of love.
Comments
Doxtor
https://shazzie.com/wp-content/uploads/2022/06/shazzie-sig-gold-header-1.png
Doxtor
2014-06-21 11:11:00
2017-09-29 12:47:31
Free raw food recipe -- Sunshiney day