Hi lovely
3 GIFTS FROM THE VAULT TODAY
The vault kept on giving over the weekend, but I didn't write any emails. I was mostly panicking over not being ready for Xmas. I still haven't bought a tree, but hopefully today will be the day. I have to wait until it's sunny because I have to put the top down on my impractical car. So I have to take Squeaky to the vet (she's still got her lump… argh), and then meet Evie, then go Xmas shopping then HOPEFULLY pic up a tree on the way home. We will either look weird or extremely cool with the top down and a tree in the back… probably more weird, eh!!!
Anyway, so today you get to unwrap three gifts from the vault — lucky you! Here they are!
1) ROSE ELLIOT — AUTHOR OF 60 BOOKS
I couldn't believe it when we bagged this interview, because Rose is one of my teen heroes. One of her vegan books was one of my first, and she inspired me to make creamy things out of non-creamy stuff.
Rose Elliot MBE is Britain's most popular vegetarian cookery writer and her books have won her popular acclaim all over the world. She has written over 60 vegetarian and vegan books, with sales of around three and a half million worldwide.
When you listen to how she lives her life, you'll feel a strange mix of calm and inspiration. This is what it takes to write SIXTY books!
Rose is a pioneer and a beautiful example of someone living their life with purpose, and I can't wait for you to listen to our exclusive interview with her.
2) 7 STEPS TO COMBAT OVERWHELM
I wrote this article for you because I'm an expert in overwhelm, as I imagine many other single parents are. We feel there's never enough time and nothing can get fully completed. So what happens is we panic and do nothing instead. We contract. Become paralysed. Everything becomes impossible, too big, a mountain, and the thought of doing anything simply seizes us up. For days, weeks, months, years…
Luckily, I'm also an expert in figuring things out. So I've created this simple seven step process that will quickly and smoothly take you out of paralysis and into that beautiful place called inspired action. Yey.
3) HOW TO ADOPT CREATIVE THINKING
If you want to be a successful business owner you must be able to perfect this skill. Nothing will move you faster through problems, unexpected events and hurdles than having the ability to think creatively in the blink of an eye. This article helps you get there with ideas that you can install into your business today.
GET YOUR THREE GIFTS NOW
To get these gifts plus all the upcoming gifts in the vault, just go here and they are yours: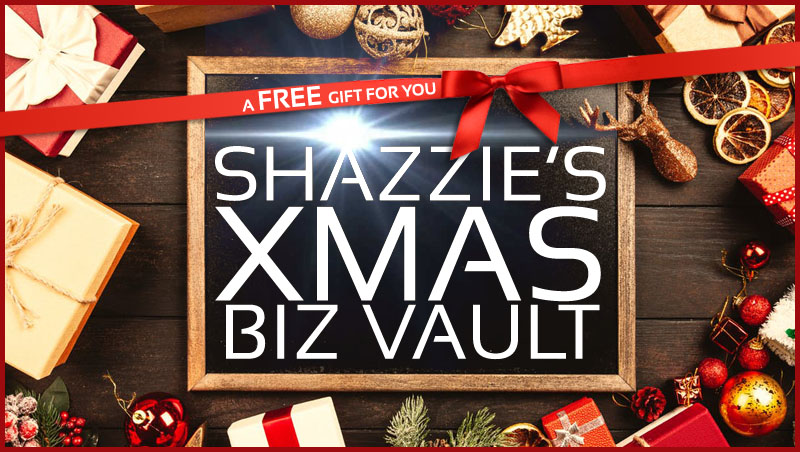 Bliss U
Shazzie
PS: I've made everything downloadable in this vault for you to keep forever, but BE WARNED this vault will self destruct on January 8th 2019.
PPS: What's in the vault tomorrow? I'll let you know as soon as it's released! —>>> YES SHAZZIE, I WANT TO PLUNDER YOUR VAULT!!! <<<—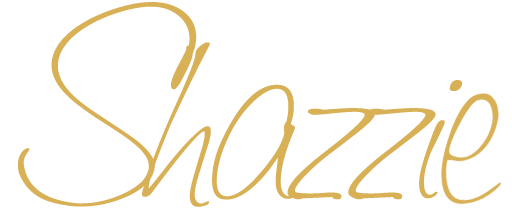 Comments
https://shazzie.com/wp-content/uploads/2018/12/IMG_1260.png
640
640
Shazzle
https://shazzie.com/wp-content/uploads/2022/06/shazzie-sig-gold-header-1.png
Shazzle
2018-12-17 13:24:55
2018-12-17 13:26:10
3 Gifts In One For You!