Hi lovely
THE VAULT OF LOVE IS GROWING
I love how you're loving my biz vault, and more people are signing up to it every day.
Today I've got another corker for you from my actual business club. It's called Shazzie's Top Business Tips. 17 minutes of me giving you priceless advice for making your ethical business work.
I was just watching the video and it brought back some very odd memories. I look stressed and way beyond my years in the video and I instantly remembered why.
I recorded it the day my ex was being tried and sentenced for attacking me.
I wasn't even at home because I'd been advised by the police to hide away for a couple of days while it happened. They said it's a time when emotions run high and I should not be a sitting duck.
I had all that going on, and yet I desperately wanted to complete my business course, so I soldiered on, regardless.
I'm telling you this not because I want sympathy, but because I want you to realise how resourceful and focused you need to be to be able to run a business.
Being a single mum was hard enough, but having my life in danger did almost tip me over the edge. Yet still I made videos.
Looking back now, I want to re-record them because my energy (and face!) is so different now, but also I feel proud of myself that I got them out there as they are so I could still help you guys do your bit to change the world. Anyway, let's lighten up, it's almost Christmas 😉
GET SHAZZIE'S TOP BUSINESS TIPS NOW
To get this gift plus all the upcoming gifts in the vault, just go here and it's yours: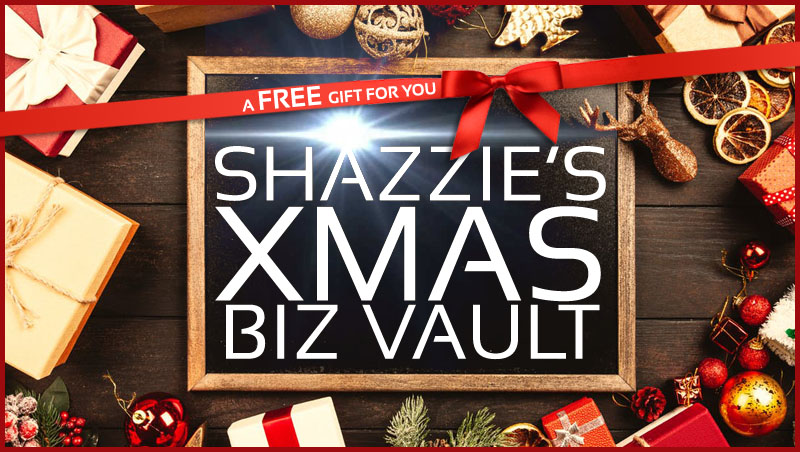 Bliss U
Shazzie
PS: I've made everything downloadable in this vault for you to keep forever, but BE WARNED this vault will self destruct on January 8th 2019.
PPS: What's in the vault tomorrow? I'll let you know as soon as it's released! —>>> YES SHAZZIE, I WANT TO PLUNDER YOUR VAULT!!! <<<—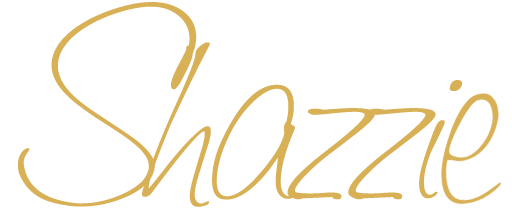 Comments
https://shazzie.com/wp-content/uploads/2018/12/IMG_1257.png
640
640
Shazzle
https://shazzie.com/wp-content/uploads/2022/06/shazzie-sig-gold-header-1.png
Shazzle
2018-12-14 11:24:44
2018-12-14 11:26:21
😚 Your Top Business Tips