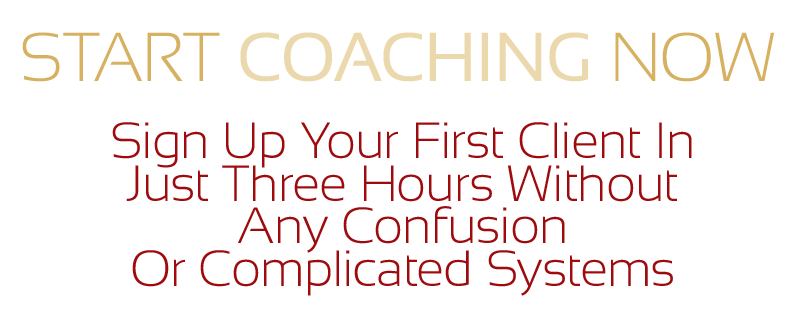 Calling all coaches and healers! It's time for you to step up and make a difference, bring your Vision Of Love into the world and become abundantly rewarded for doing so. And I'm here to help you get there, fast.
Are you ready and committed to turn your coaching or healing skills into a business where you get to choose your hours and income?
Let's find out by seeing if you say yes to one of these:
Are you a coach or healer who is about to qualify?
Are you a coach or healer who has qualified and you don't know how to start a business?
Are you a coach or healer who is already in business but you aren't attracting the freedom and profit you desire?
You've been trained up to the eyeballs in helping people but you didn't receive the business skills you needed to turn it into a reality.
This is the biggest complaint I hear from you guys about your attempts to start your business.
And that's why I've been thinking about how to help you step into your fully fledged business at lightning speed.
Let Me Explain To You Who I Am, And Why I'm So Committed to Helping You In Your Practise
MY NAME IS SHAZZIE AND I'VE BEEN AN ONLINE CEO FOR TWENTY YEARS.
Before I ran businesses, I was a brand manager for a major software company.
In 2000, I founded Europe's largest superfood company. I turned over more than $20 million and sold the business in 2012.
Also in 2000 I started one of the world's first blogs, with millions of readers in my first year.
I have authored five best selling books and co-authoured / contributed to many more.
I co wrote Naked Chocolate with David Wolfe so am responsible for raw chocolate (not sorry).
Travelled the world presenting talks and workshops.
I am the author of several guided meditations and apps. Sleep Easily Meditation has over a million downloads.
I am hostess and TV presenter for my series Raw Kitchen on Sky Sports TV, which had 35 million views on its pilot episode alone.
I am co-founder of a shamanic temple The Heart Centre (yes, British spelling!), which I ran for eight years.
I live in my mortgage free million pound eco home and live the life of my dreams with my daughter and tiny dog.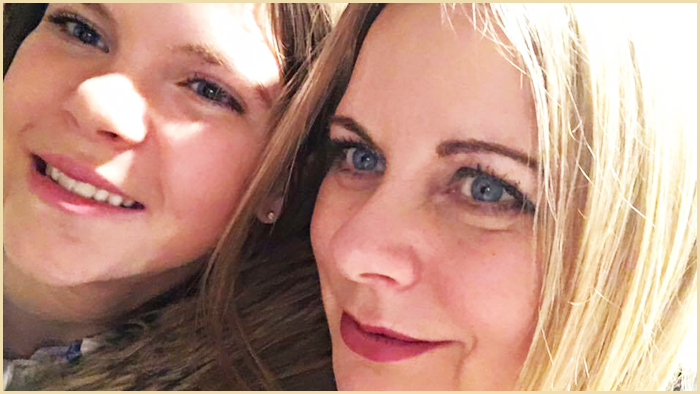 "

IF IT WEREN'T FOR SHAZZIE, NOT ONLY WOULD MY LIFE STILL BE PRETTY DEPRESSING, BUT I ALSO WOULDN'T HAVE BEEN ABLE TO HELP OVER ONE THOUSAND CLIENTS

"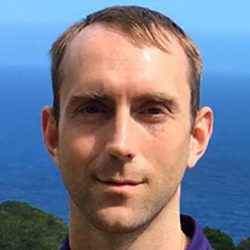 "I'm convinced that, without Shazzie's mentorship, I wouldn't even have a business, let alone two businesses that turn over more than a million a year, doing what I love: Empowering people to have amazing Health and Energy."
"It all started back when I invested in a business that turned into a disaster, leaving me almost bankrupt. The one silver lining was that, in the process, I met Shazzie, who gave me some priceless advice on the Real Keys for Business Success (which the people I had invested with were clueless about)."
"So, I listened, and soon enough, with Shazzie's support, I went from living lost, confused and in debt, in a tiny attic room, to living in a six bedroom house, with pool, in a warm country."
"This was partly thanks to Shazzie's advice, and support. However, it was also down to having her as a Role Model, for what to do, and what's possible. That's something priceless that I could never have got from a book, and which I'm eternally grateful for."
"Of course, if it weren't for Shazzie, not only would my life still be pretty depressing, but I also wouldn't have been able to help the almost one thousand clients that I've personally worked with, or the many thousands of people who've shared their thanks for my books, products, videos and programs."
"So, on behalf of myself, and all the people who've thanked me over the years for the life transforming results they've had with their Health: Thank You Shazzie. I literally couldn't have done it without you…"
Elwin Robinson
Founder of High Energy Academy and Lion Heart Herbs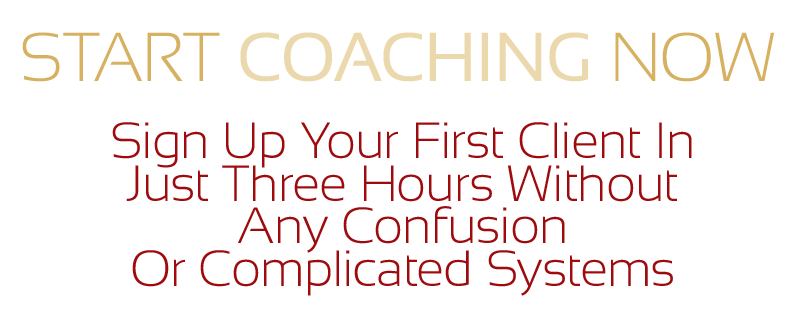 Since selling my amazing business way back in 2012, I've been helping people just like you build their businesses too. Because if I can turn over more than $20M as a single mum, and retire comfortably aged just 43, so can you. Here's how…
Create Your Sell-Out Coaching Package
Become A High End Coach Or Mentor Main Training Video Plus Workbook
If you even wanted to just do high end coaching and nothing else, you could easily turnover more than a million a year, which is my wish for you. You don't need to have created a product and you don't need a huge email list.
Yes you need to know your stuff, which is why this is only for qualified coaches and healers, but if you're an expert in your field, this highly detailed training will show you exactly how to design the perfect packages to make your desired income now.
How To Get Clients Without "Selling"
Clarity Call Video Training Video Plus Template
I call this my 30 Minute Magic Glitterball Transformation Delivery System — because my clients hate the thought of "sales". With this system, you actually aren't selling anything, you are using this to deliver a magical transformation to your clients. I've written the template out for you so you don't have to figure out what to say to get your clients. Just follow my script and you'll get getting that wonderful cash-generating "yes" in no time.
What To Email
$30,000 Dollar Email Swipe File
I started my mentoring business one cold evening in December, when everyone tells you not to start a business because… Xmas. But the brave don't listen, they plough on regardless. It took me just two well crafted emails to get all three places filled. It earned me $30,000. In this course, you get these emails to use as inspiration for yourself so you can feel confident in writing great emails without staring at a blank slate for hours.
What To Put On Your Sales Page
High End Sales Page Swipe File
My carefully crafted sales page, which took me weeks to write, is yours to be inspired by. You don't have to be a great copyrighter to deliver your message, as I've done all the hard work for you. Just change my words for yours and you'll be up and running in no time.
Your Contract Template
Client Contract Swipe File
You need to create a contract with your new clients if you are to work on an ongoing basis. I've made it super easy for you by giving you mine, and so you just need to replace some words to make it work for you, and then check that it's legally binding in your country. This will save you days of work, which means you can get started earning now.
Improve Your Business, Increase Your Prices
Feedback Form Swipe File
When you ask all your clients to fill out your feedback form, you'll be able to improve your work fast. This means you'll get a better reputation and will be able to raise your prices. And again, you don't need to search for what to ask, I've done it all for you in my own swipe file. Just change the details where necessary and you're good to go.
BONUS ONE
How To Make Your First $30K In Six Months As A Health Coach (30 page workbook)
In just one hour, you'll:
Decide on your turnover and profit (they are not the same)
Create your irresistible & magnetic client packages
Discover how to set up your online presence for free in just one day
Learn how to attract all the clients you need to achieve your goals
Find out how to get ready for the big time – prepare for a spectacular life beyond your first six months
BONUS TWO
Change Your Life With These Three Powerful Audios
I'm an iTunes million download meditation author, and my audios have been loved by people all over the world.
These audios are very close to my heart as I know how fast they can transform you when you listen to them as instructed. Within three months they will make your thoughts more positive, which will make your actions more proactive. You'll feel more confident, clear and capable in both your personal and business life.
YES, SHAZZIE! I'M READY TO GET CLIENTS NOW!
"So how exactly will this course help me achieve my goals?"
You'll learn everything you need to design your coaching packages, plan your desired income and get your coaching or healing clients in as little time as just three hours.
Are you ready to finally succeed?
Bliss U
Your Business Consultant
PS: I want to help you shape your business and get you ready to become a great business person, and for that to happen, you need to believe that I can. Here are just a handful of my clients who have had their business lives transformed when we've worked together: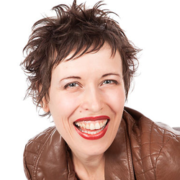 "Working with Shazzie in the Club has been one of the best decisions I've ever taken for my business! It's a heartfelt experience. Shazzie is clearly very knowledgeable and incredibly generous in sharing this knowledge."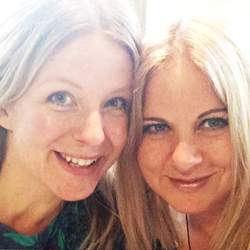 "I have come away with an excitement to get on with it and put into place all the actionable tips I've been given. Shazzie is so intuitive and really seemed to get me and my hopes and fears."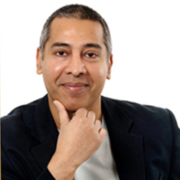 "This course has so much VALUE. It covers the essentials such as your mindset, self-care, the practical aspects of getting clear on your purpose, your offer and so much more. I feel reassurance knowing Shazzie is the real deal. She's made her fortune and is teaching me how to build the path to mine. Awesome!"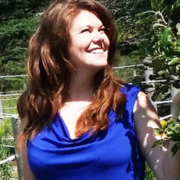 "As a business mentor, Shazzie had this uncanny ability to unearth and open the "stuff" that had been holding me back, both personally and in my business. I was "stuck" on how to implement my ideas properly and in an orderly fashion that would best suit my clients while still making money."
Disclaimer: The content found here is for informational purposes only, and is in no way intended as a promise of income. My results aren't typical. I will give you all the advice I think you need to become successful, and only you are responsible for its success. This information is provided as-is, and the reader/viewer assumes all risks from the use, non-use, or misuse of this information.
It's time to

create

be empowered

change the world

be brave

expand