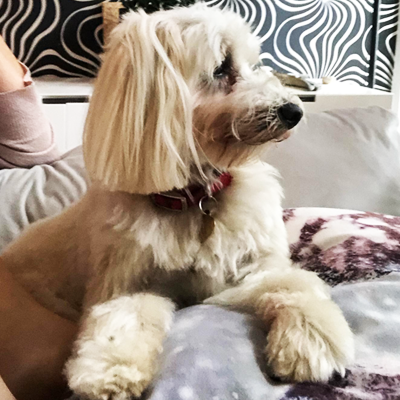 🖤🖤🖤 GRAB YOUR BLACK FRIDAY OFFER HERE 🖤🖤🖤
Hi gorgeous
The first day I went out after my hospital stay, my mum and me went to the beach and sat in the car watching the waves like two old ladies.
Don't even think it 😉
Ripley was with us but it was so cold we couldn't walk more than a minute, so he shivered in his two jumpers on my knee while we watched the crows and seagulls arguing over lamp posts.
Then on the way home we went to Paradise Park. This is the craziest place on the planet, half is a pay to play kids thing — museum, giant dinosaurs, arcade etc, and the other half is a garden centre, huge shop, cafe, pet shop, and of course MINIATURE TRAIN that goes around acres of land.
It's the best shop ever to mooch in, and because it's completely dog friendly, Ripley literally expects to go in after every beach visit.
Now, they also have the most beautiful Christmas decorations and trees for sale, and just being around all those sparkles really cheered me up.
I have to admit at this point I was using a shopping trolley as a walking frame, but it felt so good to walk about after three weeks in bed.
And then I remembered bringing my shaman friend Leo Rutherford here a few weeks before and seeing a huge pile of golden turtles. They were Christmas decorations, not actual turtles, obvs.
I said to my mum, "let's look for the golden turtles"… and off I hobbled, like a 100 year old.
And would you believe it.
THERE WAS ONE SOLITARY TURTLE LEFT
My mum said she wanted to buy me it as a get well gift, so in my trolley it went.
Once home, I put it on my lounge coffee table facing me on my sofa of recuperation.
I said "I THINK THIS WILL BE TO TURTLE OF TOTAL TRANSFORMATION" and regularly stroked it because love.
Well, that was an understatement because in the past few days since leaving hospital every single thing in my life has changed.
I've reorganised my business, I've made plans to plant a completely edible paradise garden (PARADISE AGAIN), I'm going to decorate my whole house like new and I've decided to become a bit more famous again because I want healers to take over the world, and I can help so many with that.
I even went out yesterday and bough a whole new wardrobe, from River Island and Zara. I've never once bought anything from either of those shops.
There's a thing called post traumatic growth, but I think this transformation is too soon for that. I honestly believe covid reset me, woke me up out of a slumber that I'd been in since my accident in 2013, and put me on the most beautiful and optimistic path.
I can't wait to see what the Total Transformation Turtle will bring me today!!!
And what will it bring you? A new business or business model? Help organising yourself when you need it most? A group of beings just like you to work with?
The turtle says take a look here now, because time is running out for you to transform at up to 80% off.
Bliss U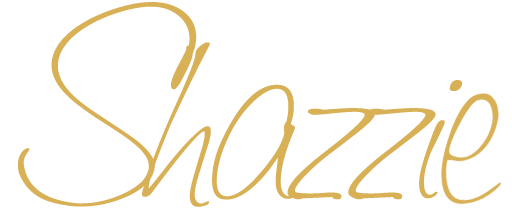 PS: If you know a healer or health coach who would benefit from my business training, pass these offers onto them. The world needs us now more than ever… and you all deserve the love and support I love to give.
PPS Remember the turtle wants you to click this now…. 
Comments
https://shazzie.com/wp-content/uploads/2019/08/gallery_ripley.png
400
400
Shazzle
https://shazzie.com/wp/wp-content/uploads/2019/02/shazzie_logo_2019.png
Shazzle
2021-12-01 10:49:39
2021-12-01 11:00:57
Black Friday UP TO 80% OFF