Hi beautiful
HOW ARE YOU GETTING ON IN MY VAULT?
The last few days have been amazing, haven't they? Did you see the solstice sun set and full moon rise last night? I had to stop everything and just watch. Then this morning I was outside again, my toes freezing over, just watching the sun casting its longest shadows over our meadow. I live for those moments. All I need is a rocking chair and some knitting… 👀
So while I've been usefully watching the skies, over the past few days, more gifts have been released in your Xmas biz vault. Here's what's new:
DAY 11: Wake Up In Paradise, Part One (audio)

When you wake up in the morning, your mind is still in a highly programable state. So instead of thinking about your to do list, pop this audio on instead and allow my ecstatic life suggestions to float gently into your brain. Use for at least 30 days to gradually make your thoughts more positive, which will make your actions more proactive. Over time, you'll feel more confident, clear and capable in both your personal and business life. Remember you can download everything in the vault and keep it for life.
DAY 12: Stop! Just Do One Thing! (article)

You may notice that I write a lot about how to combat overwhelm… that's because it's one of the biggest blocks my clients have — it's a killer of success. This article specifically helps you get unstuck around completing projects with my ridiculously simple "learn and apply OR delegate" formula. Once you apply this to anything you can't complete, you'll have it done in no time and able to finally cross it off that endless to do list.
DAY 13: Creating A Great Life (70 page ebook)

This is a whole guide that you can use for your life or for your business. I take you from where you are now, to where you want to be and we work out how you can get there. When you follow my guidelines, you'll be living your most happiest life and running your business exactly the way you want to in almost no time.
Day 14: The Art Of Manifesting (audio)
This is a short audio, so you can squeeze it into your pre Christmas life in between wrapping your pressies and putting those weird crosses on the bottom of your sprouts. "Concentrate on what you love and you'll get more of it".
CATCH UP WITH YOUR VAULT TODAY
To get these gifts plus all the upcoming gifts in the vault, just go here and it's yours: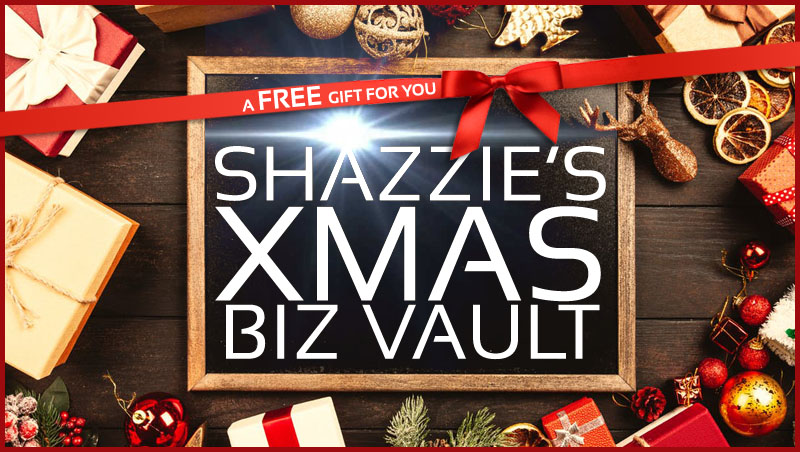 Bliss U
Shazzie
PS: I've made everything downloadable in this vault for you to keep forever, but BE WARNED this vault will self destruct on January 8th 2019.
PPS: What's in the vault tomorrow? I'll let you know as soon as it's released! —>>> YES SHAZZIE, I WANT TO PLUNDER YOUR VAULT!!! <<<—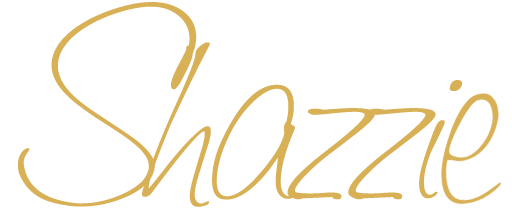 Comments
https://shazzie.com/wp-content/uploads/2018/12/IMG_1265.png
640
640
Shazzle
https://shazzie.com/wp-content/uploads/2022/06/shazzie-sig-gold-header-1.png
Shazzle
2018-12-22 12:27:39
2018-12-22 12:28:17
🎄 All your Xmases have come at once!