When I Grew My First Million I Bought My Mum A Car
I didn't mean to start a revolution, I just wanted to feel happy and fill that big hole in my soul.
That day back in 2000 when I chose redundancy due to a reshuffle, I didn't think "that's OK, I'll just start a revolution and make millions".
I was scared. Newly single, no job, a mortgage to pay… but I also had a feeling, a spark, something unfamiliar yet also known…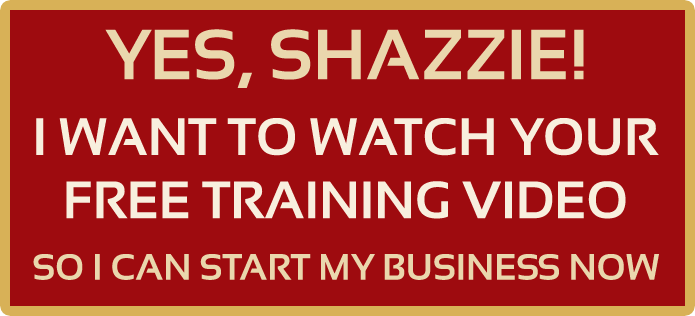 I had worked as a brand manager and designer for ten years, in offices with air conditioning and the smell of stale over brewed coffee.
I'd always said I'd never work in an office, but here I was, ten years later, leaving an office and not having a clue about how the wings of my destiny were to unfold.
I gave a goodbye speech. Post dot com bubble, this giant software company was in a financial mess, and it was looking like it might not survive. In front of all the big directors, I said something like "I hope you all make it, but if you don't, I will, and you can come and work for me." They laughed. With me. At me. It was how we were together.
I was definitely a round peg in a square hole in the office. Designer types usually are. I loved travelling the world, the perks, the people. I loved it. But I didn't love that alarm clock every morning, and my life revolving around my work. That always felt weird and wrong to me. But I've also always worked hard because even though I am a bit of a hippy, I love the finer things in life (hence Jacuzzi in bedroom).
I had £8,000 in my bank. I remember thinking "I'll never have that much again", and now I realise I'm glad the Universe didn't hear that limiting thought.
I invested in a clunky state of the art laptop and a printer and registered the name of my new company.
Then, like all good designers, I designed the logo. Even before I knew what on earth I would be doing with this company.
It seems so weird and pie in the sky now, but I knew I'd succeed, and I knew this new journey would be the trip of a lifetime for me.
I started doing branding and design work for software companies, and it all felt familiar. The Internet was still new and smartphones were years from being invented, although I'd worked on revolutionary touchscreen technology years before.
But I always wanted more.
I was already blogging at this point, although the world didn't know what a blog was. I called them my journals — an in-depth and gripping Bridget Jonesesque account of my transformation to raw food. Millions of people have since read them, but honestly, I was only being public about this food thing so I didn't fail. I thought being public would give me a better chance, you know?
I wanted to leave the UK, spread my wings… feel life from a different angle.
I contacted a company in the USA and was going to work for those guys, but it felt a bit off… a bit culty. I was also taken by the abundance of fresh fruit in Southern Spain. But what would I do there? I flip flopped between the States and Spain? The States or Spain?
So I did what any artist would do, I went to an art show which decided my fate for me.
It was called The Museum Of The Unknown and inside was a huge Wheel Of Fortune. I spun it and it landed on "Your future is very bright. You shall move to Southern Spain."
So that was it, I rented my house out, packed up my clunky lap top and printer and drove my sunflower yellow car with my design contracts to Southern Spain.
Ahhhhh… For the first time ever, I relaxed. I watched the mountains for hours, swam naked in the invigorating sea most days, made friends, made myself happy.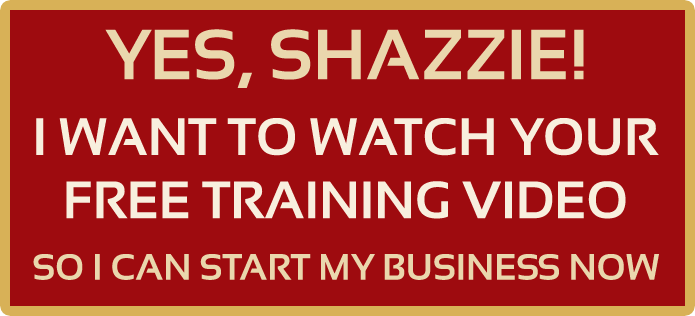 I'd written a tiny booklet full of recipes that I was selling via a new online payment company called PayPal. Not many people trusted buying over the Internet back then, but those who did got their hands on the first brick that was to make up my two warehouse empire. My parents posted the booklet from England. Don't get me started on Spanish post offices.
My mum would call me, complaining about her job. She hated it. I was writing book number two, which was to be almost 400 pages. I was recommending products in there that I use. I said to my mum "Why don't we sell them?" It seemed silly to not sell stuff that I was recommending. We started selling stuff, mostly drop ship so there was no real financial outlay for us. To sweeten the deal, I said to my mum "When we take our first million, I'll buy you a brand new car."
Gradually, as my little shop got more popular, my mum was able to quit the job she hated and work full time for me. So did my sister. And then my dad. And loads of other really awesome people.
We went from trading out of my old bedroom at my mum's to running two huge warehouses in just a few short years.
By that time, I'd come back to the UK, had a baby and had published Naked Chocolate, a book I wrote with one of my best friends the raw food guru David Wolfe.
When Naked Chocolate was born, everything went through the roof. We were importing organic produce from all over the world… containers of it at a time.
We were also selling wholesale stock to food manufacturers, and selling our own brand to whole food stores. Everyone loved our stuff.
I created a range of six chocolate bars, they were the first Raw, Organically Certified Chocolate Bars in the UK.
To say I was flowing and in my element is an understatement.
Though life was hard in some ways (my daughter never seemed to sleep and I was doing the whole attachment parenting thing all by myself), it was also awesome — we had made health food sexy and I was truly living my purpose.
No more carrots and cabbage for health foodies… it was chocolate and superfoods all the way.
One bright day, in this glitter storm, my mum called me: "Sharon, we've just taken our first million…"
As promised, I bought her a brand new car to celebrate. She got to choose, and she chose a gorgeous black cabriolet. My mum has such style!
I squeezed out two more books, one called Evie's Kitchen, which was so crazily niche I thought it may never sell.
It sold TONNES. Lesson to micro niche was learned there.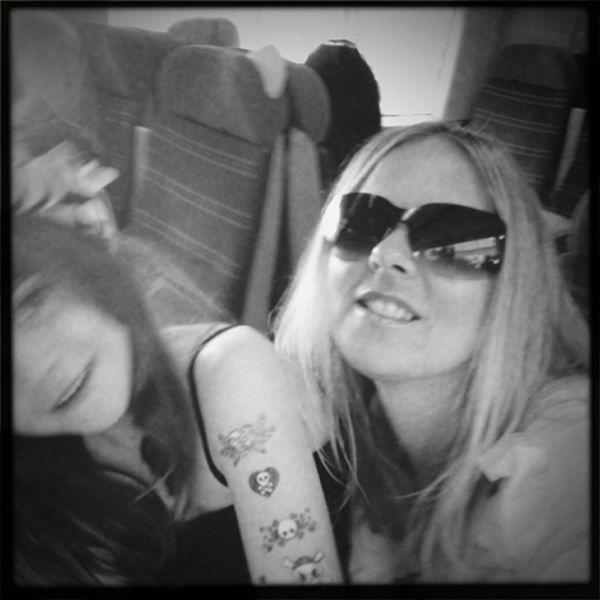 I never worked in the office, as I lived a long way from it. I'd visit once or twice a year.
It was always great catching up with the staff, as well as my awesome family who helped me build the empire.
I knew I was blessed, my dad was the deal maker (his official title was Director Of Big Things), my mum the finance woman, my sister the organiser, and my staff all took on their roles so well. And I did all I could to keep everyone happy. Great environment, fantastic salary above the local average wage, and lots of perks.
It saves you a fortune when you have a very low staff turn over.
Finding the right people when you grow a business is so important. Don't recruit someone who has your skills unless you want to create a mini-me. Find people with the skills you don't have. Or use Upwork if you don't need full time employees.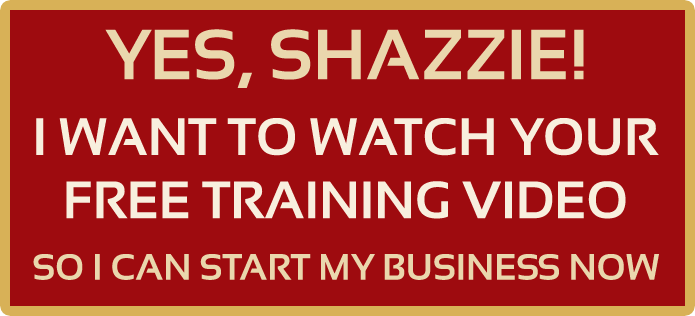 By now, my two best selling books had been published in the States by a real publisher, and not just me. I'd also written a few apps. Sleep Easily Meditation has since been downloaded over 600,000 times. My creative drive was still strong, but my parents needed to retire and I was faced with a tough choice.
These years had been glorious… I'd done what I set out to do, and I didn't want to take over the running of the office or be responsible for a manager, So I decided to sell the business.
We did all the official stuff, got it ready to sell. Found an agent who found a buyer who was going to dismantle it and remake it in a different city. I didn't want my staff to lose their jobs so I turned down the offer.
As I was going through old paperwork, preparing for the sale, I found an affirmation that I'd written and forgotten about. "By 2010 I'll have found publishers for my books and I'll have sold my business" Well it was 2011, and I was in the process of selling my business, and I had that publisher all sorted.
WRITE DOWN YOUR AFFIRMATIONS. Even if you lose or forget them, you'll have worn a groove in your hard drive and it will come true.
I went to a Tony Robbins Business Mastery course. One of those 4 or 5 day events where you are all excited about everything in the world after the first minute.
I was in the queue, wanting a front seat. I spotted a guy with a green smoothie clearly also wanting a front seat. I thought I must say hello. We got chatting, went to lunch, and before I'd finished my meal he looked at me with love: "I'll buy your company".
I knew he was the right one. The benefits of going to live events! He was just 26, but had a superfood company in Europe. He found a business partner and within months, I'd sold my business.
We had taken over $20m in our time.
We had set the world on fire with our philosophy, our passion, our love.
I became a retired millionaire… aged just 43.
Most of all, I felt so over the moon that I could retire my parents, making sure they were comfortable enough to enjoy their twilight years in style.
What Next?
After spending a couple of years doing all the things I wanted to do, and bagging myself the position of hostess of the world's only raw food TV series (Raw Kitchen), I started up my new business called Grow Your First Million. That's me helping people like you do the same as I did — find and follow your passion, build a business based on love, and then retire at an age while you are still young enough to enjoy life.
To get started, I ask all my clients to watch this business training video. It will change your mindset instantly so that you can start your business straight away. Just fill in this box below and it's yours… But don't delay, because your dreams are waiting for you, and they are more amazing than anything you could possibly imagine.
Bliss U

PS: —>>> Watch this video below now so that you can Grow Your First Million while you are still young, because life waits for no one. <<<—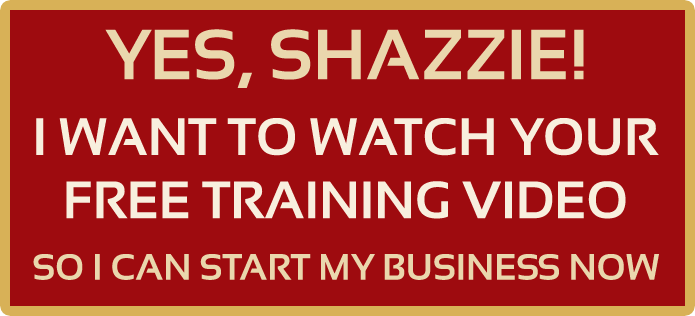 Comments
Posted on
December 5, 2016