Letting go: Your countdown to 2012
In light of the earth's recent birthing signals, I realise it's time for us to stop holding on and for us to let go. I want to offer you this recording which is normally just available inside Shazzie's VIP Room, in my radio station, Shazzie FM.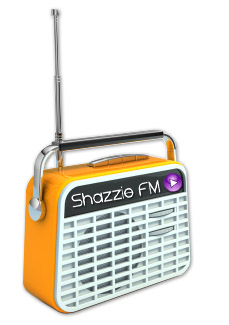 Click the play button below:
[audio:http://shazzie.com/2012.mp3]
Now is the time to go into your heart and stay in your heart.
Please also click here for another FREE gift from me. This is my free year long email course that helps you open up your heartspace so there's room for you to stay in there. Why am I emphasising this? Because for us to help the earth go through her birthing and for us to stay safe and happy, we have to be in our hearts, no question.
Please send this to your loved ones by clicking on the share buttons below.
Bliss U
PS: Here's what some of you say about Shazzie Speaks 2.0, my free year long email course that gets you into your heart.
[youtube]http://www.youtube.com/watch?v=rnZZfiNI5x0[/youtube]
PPS: This is a little video I put together based on some of the words in Shazzie Speaks 2.0. If you choose to upgrade to Shazzie Speaks 2.0 Home Study Course , you will have access to many audio files (and many other treasures), as you can hear in this clip.
[youtube]http://www.youtube.com/watch?v=pZ-LyymwBK8[/youtube]
Comments