How to avoid the 3 biggest raw food mistakes…
…. and gain health, clarity, youth and a sexxxxxy, body along the way
Hey gorgeous ONE
Are you fed up with wasting time listening to one dimensional, dull, regurgitated  and ineffective raw food advice?
Are you frustrated with all the different raw food theories, and wondering why we can't all agree on what we should eat?
Do you still find yourself hungry, bloated and bingeing, unable to feel really satisfied on a raw food diet?
Is raw food simply taking up too much of your brain space, and you're wondering if it's really worth it? You never set out to become obsessed about food, after all!
Who wants to be bloated, obsessed and hungry, for God's sake?
How would you love to have it all made easy for you?
Would you love to know what foods give you that sexy flat tummy?
Would you love to know how to feel really full and never hungry again on raw food?
Would you love to just eat and go, without planning your meal eight years in advance, knowing you won't get deficient?
NOW YOU CAN
I'm going to show you exactly how to succeed LONG TERM on a raw food diet.
I'm going to make this as easy as when you didn't even think or worry about food. Remember those times?
In this LIVE thirteen hour extravaganza, you will get:
4 hours of action packed intensive raw food training by myself, the world's ONLY raw food TV Presenter
An inspirational 3 course raw gourmet lunch
An endless raw gourmet evening buffet
Superfood cocktails
Lots of personal time with me (PRICELESS!)
Live music
Dancing
Party games
Prizes
And many many bonus gifts from the event's sponsors: Detox Your World, The Raw Food World, Polly Noble and The Fresh Network. What's even more exciting, is that you get to choose who's bonuses you want!
BOOK HERE NOW:
If you want bonuses from Polly and The Fresh Network, CLICK HERE
If you want bonuses from The Raw World, CLICK HERE
If you want bonuses from Detox Your World, CLICK HERE
There are only a few spaces left, so please don't leave it too late. I put this rare event on because I really want you to succeed on raw food. I'm fed up with misinformation, with people going off raw food because they've been told to eat in a way that doesn't give them what they really need.
Having written five books and being the presenter of the WORLD's ONLY raw food TV show, I know how to make raw food work, for everyone. I want to share that with you on a very personal intimate basis, and I want you to be able to ask your burning questions, to mix with other people who treat their bodies as divine temples and to have the most ecstatic, inspirational and educational day of the year.
Start 2014 knowing this: Raw food can liberate you on every level, but ONLY when done correctly. You deserve to be free. You deserve to be healthy. You deserve to be happy.
Come to this raw food event, and I'll tell you everything I know about how to be free, healthy and happy.
If you don't, well, I wish you the best anyway. You might find your way, but it probably won't be as quick or easy as learning it in this intensive one-day setting, where you have me at your beck and call the whole day.
Ready to find out more?
BOOK HERE NOW:
If you want bonuses from Polly and The Fresh Network, CLICK HERE
If you want bonuses from The Raw World, CLICK HERE
If you want bonuses from Detox Your World, CLICK HERE
Come and hang out with me at my THIRTEEN HOUR raw food extravaganzazaza….
"To be frank, I'd even recommend going just to spend some time with Shazzie, even if you think you've got the whole 'cheffing' thing down.
She's a living legend and I've learned so much from her it's hard to know where to start.
I can honestly say that Shazzie was my first ever role model, that I met in person, for living a better life, and if we hadn't met I don't know where I'd be now.
The retreat I did with Shazzie for her birthday 2 and a half years ago was the most amazing I've ever been on, and I met some friends there I still count as dear friends to this day – and that's priceless.
Shazzie really attracts some awesome people into her life – I wonder why?"
— Elwin Robinson
Life Mastery and Super Health Coach, Founder of Lion Heart Herbs
Meet your team
Behind every great event, there are some wonderful team members. Say hello to them:
Shazzie (That's me), hostess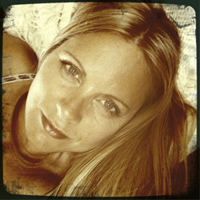 I will be showing you how to make my latest recipes. I'm presenter of the TV show Raw Kitchen, Empress of the raw chocolate revolution and author of five books.
I've been bringing the world unique and uplifting raw food experiences since 2000. In my events, I'm ridiculously entertaining, funny and informative all at the same time.
After spending time with me, you will leave inspired and ready to upgrade all areas of your life.
Caroline Ospalla: raw food chef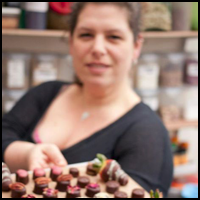 Outside of the workshop, all the raw foods, chocolates, drinks and cocktails will be lovingly and beautifully made by Caroline and her team.
Caroline is a raw food chef who specialises in making foods taste just like how you remember them, but raw.
All the foods you eat will be raw, organic where possible and vegan (no honey, dairy, eggs or flesh).
Stephanie Hymas: Music, massage, and my right hand girl
Steph was born to dance, touch and heal with her loving ways.
Have a taster massage with her during one of the breaks.
Spend time with her and her loving ways.
Dance the night away with her, and be grateful she's choosing the music, not me 😉
Anything you want, Steph will be there to make it happen. She'll smooth every single ruffle over for you, while still flashing that gorgeous smile of hers.
Alex Bisby, live music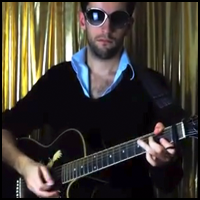 Alex is a supertalented guitarist, who is going to serenade every single one of you as you prepare for our evening event.
So while you're putting your lippy on, brushing the spinach out of your teeth (!) or lounging around chatting, keep your ear out for this stunningly talented young man.
Lordy he knows how to strum. (I'm not biased).
So let's recap!
You get:
An amazing superfooded up team of people looking after your whole being for a whole day
The best food of your life
Bonuses from some of the world's biggest raw food names and companies
The promise of getting raw food so right your life will change overnight.
You DON'T get:
Flaky, wishy washy, regurgitated inaccurate raw food advice
Confused by the end of it
A wasted day
OK, you know now that there's only one thing to do, don't you? Yup. Just decide which bonuses you want and book your space now, before someone else takes it.
BOOK HERE NOW:
If you want bonuses from Polly and The Fresh Network, CLICK HERE
If you want bonuses from The Raw World, CLICK HERE
If you want bonuses from Detox Your World, CLICK HERE
Bliss U
PS: Remember, VIPsters get a bigger discount when booking through this page. There's a reason so many of my clients are already in Shazzie's VIP Room.
Comments
Posted on
October 30, 2013