Healthy Halloween tips
Spooky morning to you bat crazy ghouls
I'm here, lying in bed… Thinking about my day ahead. I'm going to do an hour's work on my new business, snuggle my guinea pigs, go fetch Evie & friend from PGL and draw on lots of tangerines to turn them into mini pumpkins….
Yes. It's Halloween!
And this is my top tip for you this year. Get a big bag of tangerines and use a magic marker (other brands are available) to make them into mini pumpkins.
Kids near me are know to say "it's no good going to Shazzie's house. She doesn't give out sweets."
Well that's OK with me 🙂
But if they do turn up, they get something fun. Something made with love. Something good for them.
If you have a healthy Halloween dilemma, check out this epic tome. You'll discover many coping strategies in there.
Warning! Raw chocolate recipe
Halloween howlers are wonderfully sticky and scary chocolates. Check the recipe here.
Stay safe kiddos.
Bliss U
Ps… I finally made the tangerines. Even made one that looks like my Daisy Popple Cake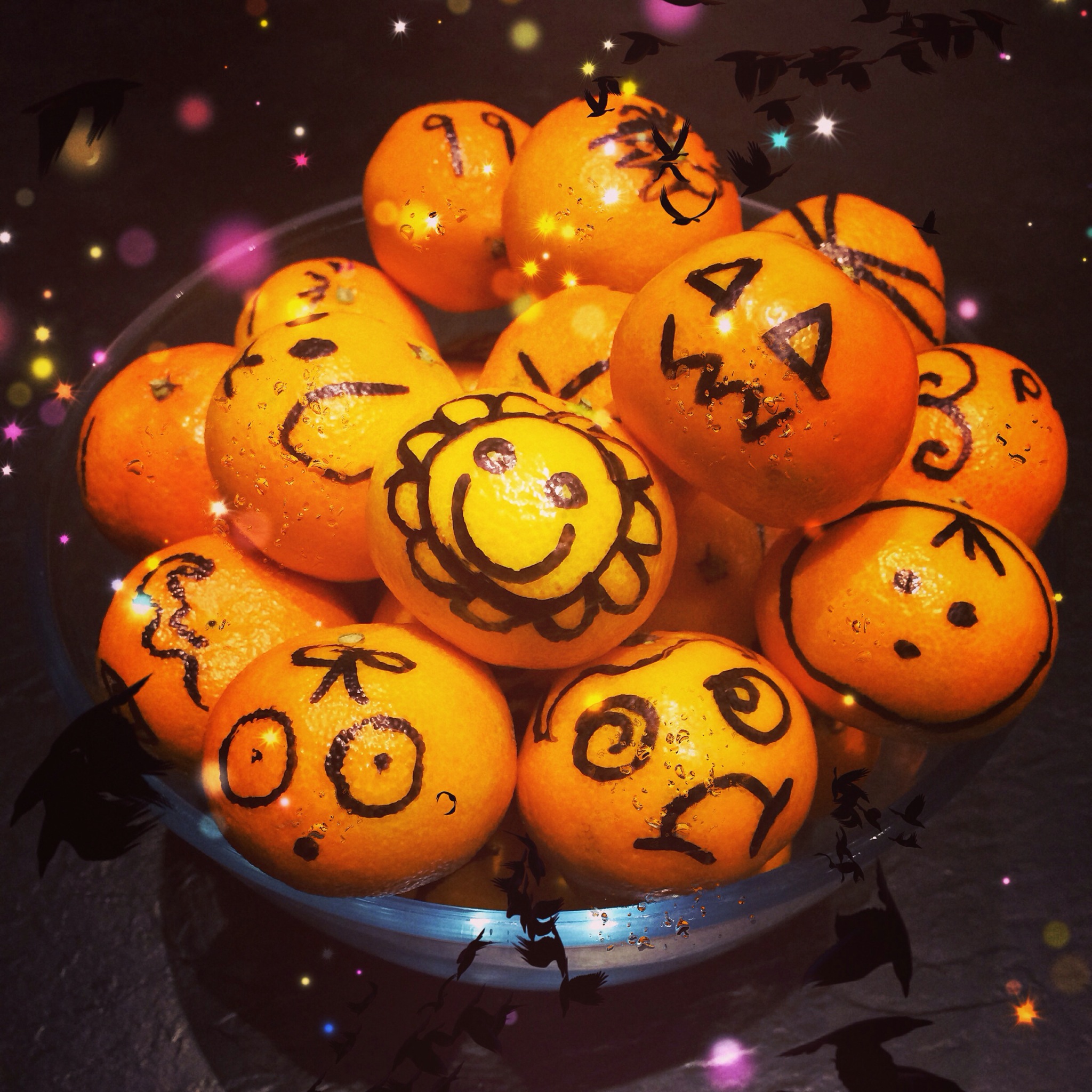 Comments
Posted on
October 31, 2014