Congratulations to Camilla Daniels!!!!
You are the winner of all these birthday goodies:
Jennie will be in touch with you very soon to get your postal address. Thank you for your wonderful words, so appreciated.
Thanks to everyone who entered, I loved reading all your words. Bliss u…
PS: Have you heard what some of the VIPsters say about Shazzie's VIP Room? I caught them unawares here: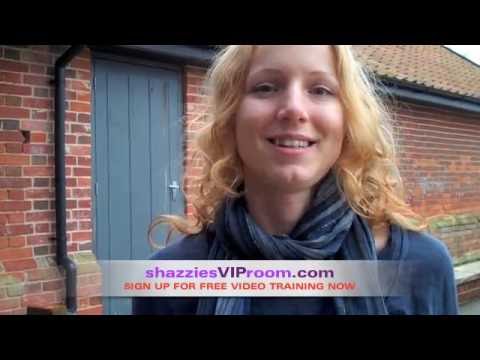 PPS: If you want to learn how to make "milk style" raw chocolate and have a jolly good giggle, check out our Little Guru's recipe here:
About Shazzie
I've been blogging since 2000, one of the world's first bloggers. I am a raw food TV presenter and author of five books. I am also the creator of several life changing online courses and hostess of Shazzie's VIP Room.
I've been a vegan since 1986, and a raw foodist since 2000. I live in Sussex, UK with my free range daughter Evie.
>>> Download my free raw food ebook here <<<
>>> Download my free personal transformation ebook here <<<
Join Shazzie
I want to give you lots of personal transformation and raw food freebies! Sign up here and I'll send you something wonderful right away!
Comments