Congratulations to Camilla Daniels!!!!
You are the winner of all these birthday goodies:
Jennie will be in touch with you very soon to get your postal address. Thank you for your wonderful words, so appreciated.
Thanks to everyone who entered, I loved reading all your words. Bliss u…
PS: Have you heard what some of the VIPsters say about Shazzie's VIP Room? I caught them unawares here: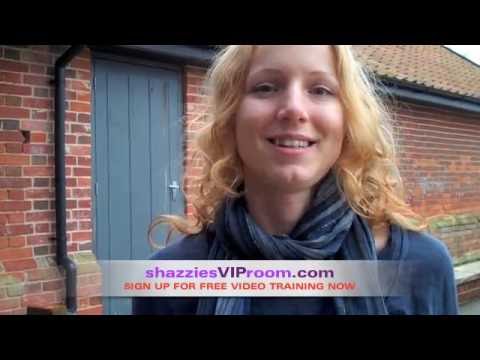 PPS: If you want to learn how to make "milk style" raw chocolate and have a jolly good giggle, check out our Little Guru's recipe here:
About Shazzie
Shazzie is known as the most loved personal and business transformation mentor in the raw food community.
She is famous for empowering people to take responsibility for their own health, wellbeing and destiny so they can become who they always wanted to be without having to turn into a meditating Himalayan monk.
Catch Shazzie on her TV show Raw Kitchen, aired on Sky and Freesat throughout Europe.
Join Shazzie
Start your personal transformation journey here, with this FREE raw food course! Put your name and email address below so I can send you the whole course right away!
Comments